Accessoires Sauna
SAUNA BUCKET WITH LINER AND OPTIONAL SAUNA LADLE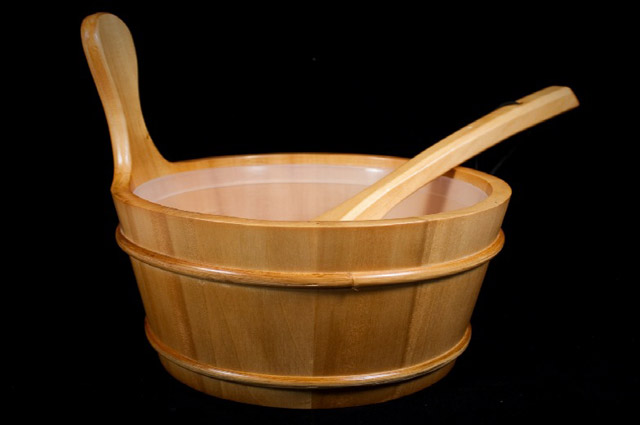 This crafted bucket is made of fine pine wood, will remains cool with extreme temperature in your sauna.

The plastic liner is important to prevent leakage, so your bucket serve you better
and longer.

The bucket is approximately 15cm (6'') height, 25cm (10'') diameter with a
capacity of 4 Litters (1 gallon) of water.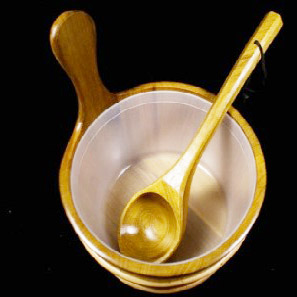 The ladle is approximately diameter 40cm (16'')

Bucket $ 65 and Ladle $22
Save $12, if purchase both together as a set
Price $ 75. (Free delivery in Canada)
Sauna Thermometer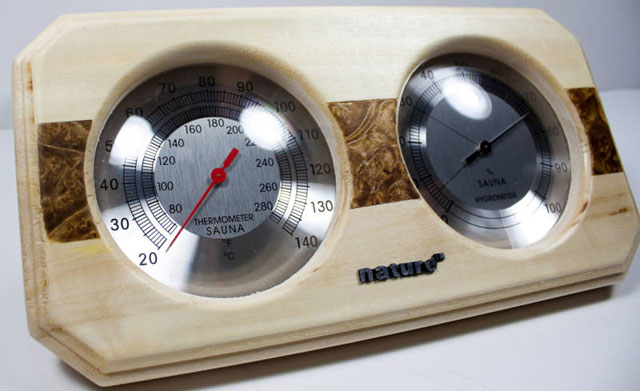 Sauna Rocks